I love to travel!  It's fun to check out new cities, scenery, restaurants, culture, etc.  But I am the first to admit that traveling can be hard.  It can stressful on your mind and body.  There are so many things that happen when we travel that get our bodies out of sync and throw us completely off.  Here are some tips on how to keep yourself on track and feeling great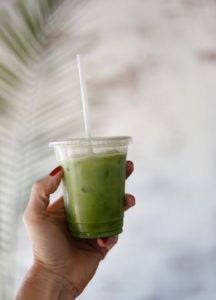 EATING –  This is a big one that can throw any digestive system off.  It is always great to enjoy new restaurants and great food but don't overeat.  If you aren't accustomed to eating a huge buffet type of breakfast, stick to the basics.   Get a smoothie, oatmeal, have toast with nut butter, or fruit and yogurt.  Starting your day with a heavy meal can leave you sluggish and tired.  For the remainder of the day, eat as you would at home on a regular day.  Order tasty salads for lunch and dinner eat a great meal that won't leave your stomach gurgling for the rest of the night.  Also, pack snacks from home so when you have the urge for a snack, you will reach for something familiar to you rather than eating something you may regret.
.
WATER – Make sure you take a reusable water bottle with you on your travels.  This will keep you hydrated and keep your body happy.  The last thing you want is to have a headache from hydration or to have to continually purchase bottled water.  It is so important to have enough water throughout the day and every day.
.
SLEEP – Make sure you are getting to bed on time so you can have 8 hours of sleep.  It will leave you refreshed in the morning so you can have energy throughout the day.
.
EXERCISE – Try to keep a fitness routine while you travel.  Going for a long walk or a run is an easy way to stay in shape.  You can also find fitness classes in the area you are in.  If you are staying in a hotel, most have accessible gyms that you can utilize during your stay.  This will help you burn the extra calories you are consuming with eating out and will help you feel better.
.
SKINCARE – Protect your skin with sunscreen.  This should be done at all times but if you are not accustomed to wearing sunscreen, definitely do it on vacation if you will be outdoors a lot.  Many popular vacation destinations have a high chance of sunburn, so continue to apply sunscreen daily.
.
ALCOHOL – It is normal to get into a vacation mode and have a drink with lunch and a couple at dinner.  Be conscious of how much you are drinking.  Alcohol is a large disrupter of our hormones and metabolism.   Excessively drinking can leave anyone not feeling at their best.
With some planning, you will be much happier on vacation if you try your best to stay on track.  Don't let your vacation be an excuse to lose track of your health.