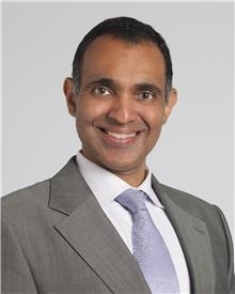 Akhil and Jamie are a husband wife duo who believe that health and wellness start from the core of whole food nutrition. They have experienced with their own health, how food can positively impact the body and effect how you feel. Their mission is to spread the word and teach others how to live a healthy balanced life with the right foods and routine exercise.
Jamie has an MBA in Healthcare Administration and is a Certified Health Coach. She has held a lifetime passion for health and wellness from a young age. Growing up with a mother being a Registered Dietitian, she was always conscious about the importance of whole foods and how it heals the body in a natural way. Jamie has vast knowledge on the importance of nutrient dense foods and believes everyone should have the opportunity to have this knowledge and live a healthier lifestyle. Jamie craves great seafood, kale, summer peaches, gardening, and working out.
Akhil is a practicing physician at Cleveland Clinic of over 20 years of experience. In his career, he has witnessed the adverse effects of fast food, trans-fats, and lack of exercise with his patients. He has seen a transformation in health with many patients, when they nourish their body with the right foods and exercise routinely. Akhil is a vegetarian and a lover of cheese, hearty smoothies, hummus, and long outdoor runs.
Questions, comments, suggestions or just want to say hi? Contact Us!
We are looking forward to hearing from you!